Here are some examples of practical ways that the principles of Zero Waste can be applied to a number of situations,  products and inefficient designs.
In each case,  I extract the function and find a way to satisfy that function with no discard, or at least minimized discard.  In no case do I search for a way to make use of a waste product.
My hope is that by creating better designs, which last a long time and are personally satisfying, older, wasteful, shoddy, conventional products will be edged out, will be made obsolete, and new, Zero Waste designs will take over. This page is intended as a plan for a small part of the future.
         The old world is crumbling and we still have no idea of what the new world will look like.
If you don't have a plan, you become part of someone else's plan.
         We must decondition our minds from ten thousand years of bad behavior.
Terrence McKenna,

The Taxonomy of Illusion
Some people object that the planned obsolescence model really works and is more effective than products built around robust design. They talk about market share. In response, I point out that we are not competing on the basis of seeking a 75%, or 50%, or even 20% market share. Starting out, a 1% market share is the goal, and the market rules for that are quite different and more welcoming of innovation.
John Curl in discussing the building of cooperatives as a superior way to organize our economy has this to say: "Ours is essentially a non-violent rebellion…. We need to build the new world and to the degree we are successful, the old system will collapse by its own weight. … I think a generation will rise to the challenge and create a better world for our great grandchildren."
This is the model I put forward also.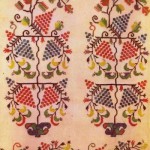 Some more lightweight projects (but fun to think about):
"The world is what you make it!" - song by Paul Brady
Here is one approach to a Zero Waste design for a small bridge across a river. What does this example teach us? Could we expand the concept to build a Golden Gate Bridge? Could we build furniture or cabins using this concept? What else can we learn from this?